ASIC Scrypt Miner – ASIC Litecoin Miner Hardware:
Product available only for institutional investors and in high volume purchases (> 10K units – 2M chips), please contact 

The product images are just shown for representation, so the final product may look different.
Main specifications:
Hashrate / Processing Power: 1024 Mh/s for the Scrypt algorithm (+-5%)
ATX power supply: PSU is included
Power consumption: ≈ 1.27 Kw (1224w board + chips – 20w 2xFan – 4w Host )

12nm FinFET Process Technology
Network:  RJ45 10/100 Ethernet port
Mining Software: Cgminer rev3.5 with a dedicated WEB interface for easy configuration.
Number of chips per unit: 206 hashing chips
Mining cores the unit will include: 80 LTC/Scrypt cores per chip.
Hashrate per chip: 5Mh/s
Max Power consumption per chip: 6w
Chip package Size: 

8 mm x 8 mm

The frequency of the chips: 1400Mhz – could be increased to ≈ 2 Ghz to be used in an immersion cooling system
Communication interface: serial port interface
PSU is included: 1400W
Warranty:12 months from manufacturer's defect or component failure
Shipping Schedule:
Estimated shipment date: N/A 2018.
A reminder:  we will manufacture the 1GH version before the 2GH & 4GH versions.
Please note that early and prioritary access to the 2Ghs version will be given to customers who already placed an order of the 1Ghs model.
Mining Coins:
The Wolf V1 is an ASIC Scrypt Miner to mine all Scrypt-based cryptocurrencies such as: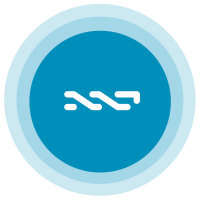 Nxt Monetary System – Ignis Ardor child chain: with the Asic Scrypt mining hardware, you have the opportunity to mint all Nxt Scrypt-based MS coin that is distributed by a Proof-of- Work-like mining mechanism, but which is secured by Nxt's PoS algorithm.

 Litecoin: The first Bitcoin fork, since its launch in October 2011, Litecoin blockchain gives us more than 5 working years of permissionless innovation blockchain with zero downtime. Also, used in certain niche cases where security is paramount but transaction times are not, Litecoin is perceived as a Bitcoin competitor. It rose from $45 million of market cap in 2011 to more than $500 million in April 2017. Litecoin could break the multibillion – trillions dollars market cap easily. After all we will stop talking about Dollars and other old fashion FIAT money.
Dogecoin: sets itself apart from other digital currencies with an amazing, vibrant community made up of friendly folks. It is merged with the Litecoin network, gives it more decentralisation and security that enables you to easily send money online.
All coin based in the Scrypt algo: https://goo.gl/mfPh2C
Will litoshi achieve parity with US dollar?
FIAT is falling! Let this be the start of a new battle!
We invite our customers to carefully read the terms and conditions before ordering. Most important, our Asic Scrypt miner is non refundable. It is only available on pre order. Our production system and shipping queue are based upon the date full payment is received not on the date order is created.